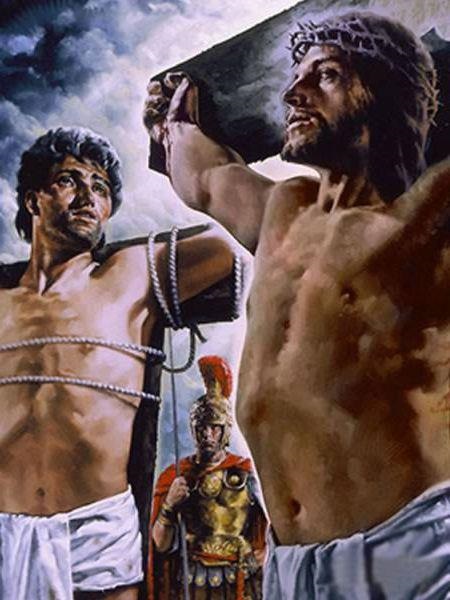 Catholic evangelization through scripture and ministry to prisons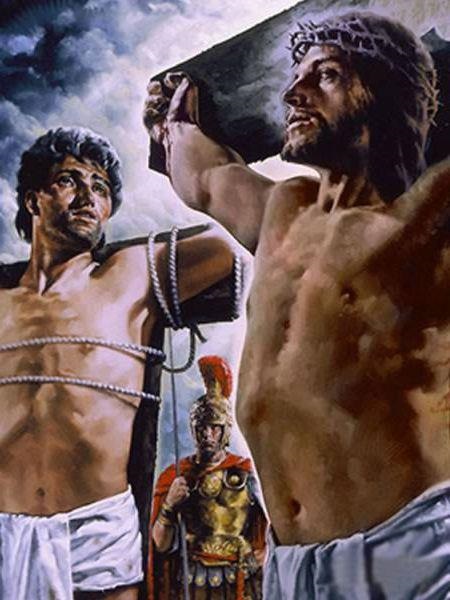 Saint Dismas Guild is a Catholic non-profit organization whose mission is to bring Jesus Christ, the Word of God, to the broken, the lost and the lonely, the sick and the imprisoned. St. Dismas Guild is pro-life and pro-family in union with the magisterium of the Catholic Church.
As founders of St. Dismas Guild, Deacon Ken and Marie Finn sponsored and organized pro-life and pro-family conferences in connection with Benedictus for Men and Strong Women of God for Women; lead a Bible Study each Wednesday evening; provided spiritual counseling in cooperation with the Culture of Life Family Services, and organized and prayed outside Planned Parenthood in Escondido and an abortion clinic in San Marcos.
The objective of St. Dismas Guild is to prepare, transcribe, publish and distribute teaching aids and commentaries on Holy Scripture and to go out and search for the broken, the lost, the lonely, the hurting, the addict, and the sick and bring them into a personal relationship with Jesus Christ and continued growth by the power of the Holy Spirit through Sacred Scripture, Church Teaching, and the Sacraments.


Donations to help us send free resources to prisoners or those who cannot afford them may be made out to:
St. Dismas Guild, PO Box 2129, Escondido CA 92033
"Go rather to the lost sheep of the house of Israel. As you go, make this proclamation: The kingdom of heaven is at hand, cure the sick, raise the dead, cleanse lepers, drive out demons. Without cost you have received; without cost you are to give."
(Matthew 10:6-8)